The Importance of Duct Cleaning
Entrust Your HVAC System to Local Experts
Your ducts are responsible for moving heated or cooled air throughout your home. Over time, they can accumulate all sorts of dust, debris and pet dander. This can make them function less efficiently and even cause your indoor air quality to suffer.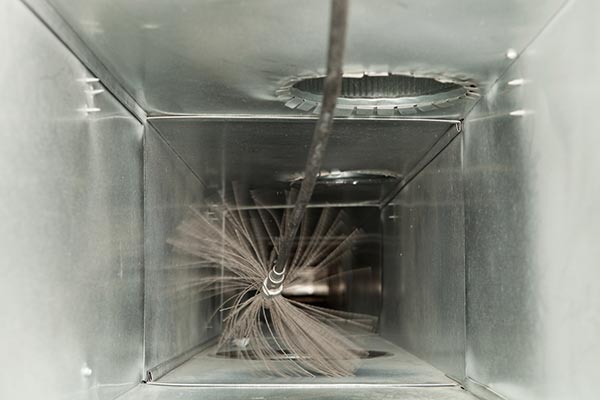 Air duct cleaning involves removing these allergens from your ducts, grills, registers and any other components. While you might be tempted to try to do this yourself, it is nearly impossible for someone without experience. Your ducts are located in your ceilings and behind walls, making them difficult to access. You also need a high-powered vacuum and compression system to do the job properly.
One Way Heating & Air Conditioning has been the go-to Residential and Commercial HVAC company in the area for years. Trust us with this important task.
Why Clean Your Ducts?
Your home collects dirt, dust, pollen, pet dander and a lot more. On average, duct cleaning removes about six pounds of this material! By cleaning your ducts, you remove these potential allergens and keep them from being distributed throughout your home or business.
Clean ducts are also more efficient at moving around forced air than dirty ones. If your furnace or air conditioner has to work harder to heat or cool certain rooms, your home's energy efficiency will suffer. Your bills might also increase.
Finally, dirt and debris will be less likely to gain access to your HVAC system from the ducts, ensuring that the unit lasts as long as possible.
Schedule a Free Estimate Today
One Way Heating & Air Conditioning is a local HVAC expert in business for over 35 years. We serve businesses and homeowners throughout the South Bay area. Schedule a free consultation today by calling (310) 212-5554 or filling out our convenient online form.