South Bay Area Heating Contractor
Stay Warm in the Dead of Winter
While it's rare for us to get really cold days in the Bay Area, they do happen. There's nothing worse than being too cold when the temperatures drop, but an experienced heating contractor from One Way Heating & Air Conditioning can ensure that you stay cozy all year long.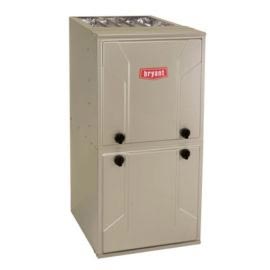 With over 35 years of experience, our technicians have come across every possible heating problem. When we show up at your door, our vans will be fully stocked with anything we think we might need to fix the issue. If it is time for a new unit, we'll explain your options during our initial consultation, ensuring that you understand the costs right from the start.
Signs of Heating System Failure
If your heating system stops working, that's a sure sign that there's a problem. But there are other, less obvious indiciations that you should know, such as:
Widely varying temperatures from room to room. If one room is always noticeably colder than the other, your heating system might be struggling to warm your entire property.
Lots of noise coming from the unit. This could indicate a failing blower fan motor, loose bearings, an unbalanced motor and a host of other issues.
Higher energy bills. If your system is failing, it might need to cycle on and off more often than it did in the past as it tries to maintain the set temperature.
If it is time to replace your current system, we can help! One Way Heating & Air Conditioning offers financing to qualified customers to ensure that you can get the system that you need, when you need it.
Talk to Us Today
It's a big decision to invest in a new heating unit. That's why working with an honest and fair company like One Way Heating & Air Conditioning is the best way to ensure that the project is done on time and within budget. Schedule a free consultation today by calling (310) 212-5554 or filling out our convenient online form.