HVAC Installation Services
Serving Residential and Commercial Customers in South Bay
We need our HVAC systems to keep us comfortable when we're indoors. Without a functioning heating or cooling system, we can suffer during the height of summer and winter. If your system is not working, you need to get it repaired or replaced ASAP.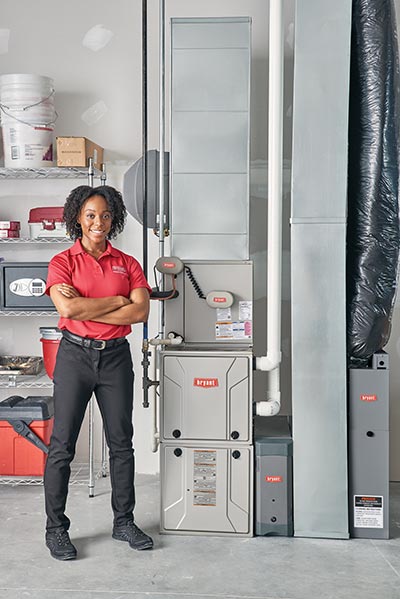 Selecting the right contractor for the job is just as important as selecting the right unit for your next HVAC installation. One Way Heating & Air Conditioning offers fair pricing, transparent estimates and superior workmanship.
Why You Should Invest in a New Unit
Most of us don't get excited at the thought of spending money on a new heating or cooling system. Yet there are many benefits to this investment that you might not have considered.
Your home's energy efficiency will increase. If the time has come to replace your unit, it's probably 15 to 20 years old. Newer units take advantage of newer technologies – which, in turn, mean better efficiency. Plus, some models might qualify you for a tax credit.
You'll be more comfortable. More than likely, as your system aged, certain rooms were warmer or colder than others. This was because your unit didn't have enough power to reach these areas. A new HVAC system will ensure that your home or business is heated and cooled evenly.
You can take advantage of smart technology. When you upgrade your system, you can also invest in a smart thermostat. This means that you can control your unit no matter where you are, as well as schedule times for the system to turn on and off.
Talk to Us About Our Financing Options!
One Way Heating & Air Conditioning wants you to be able to afford a new unit when you need it. That's why we offer financing to qualified customers. We can talk about financing options during our initial free consultation. Schedule one today by calling (310) 212-5554 or filling out our convenient online form.