Heating & AC Repair Services
We'll Diagnose & Fix the Issue So You Are Comfortable
Your heating and cooling units are designed to last for a long time, typically 15 to 20 years or more. However, they do need regular maintenance to ensure that they continue working as they should. Regular inspection of your system will alert you to any minor issues that could spell trouble for your HVAC unit in the future.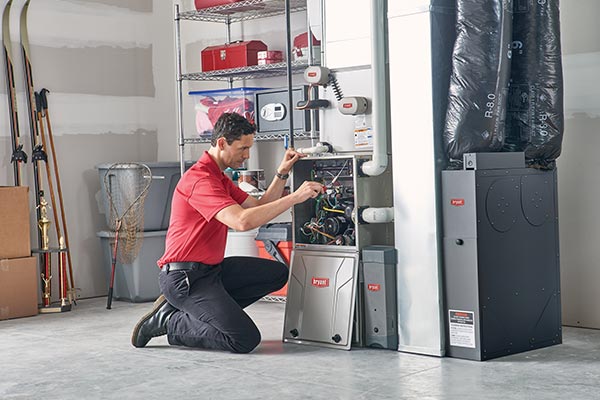 One Way Heating & Air Conditioning is your local heating and cooling partner that can assist you with all your HVAC needs, including maintenance, repairs and replacement. We work with all equipment makes and models.
HVAC Maintenance Checklist
Your yearly maintenance checklist should always include your HVAC unit. To ensure that your system remains in top shape, always do the following:
Replace filters every 30 to 90 days, depending on the manufacturer's recommendations.
Clean drain lines, coils and condensers.
Remove standing water from pans to prevent overflows. 
Check for leaks, especially gas leaks. 
Ensure thermostats are working properly. If necessary, change the batteries.
Clean ductwork and ensure that there is no dust, mold growth or debris buildup.
Check the connections. 
Replace any worn-out or damaged parts. 
Ensure the cabinet door is properly closed.
On heating systems, make sure that the flue is properly attached.
While you can do a lot of these tasks yourself, it will make your life easier to outsource them to your local HVAC company. One Way Heating & Air Conditioning can set your home or business up with a regular maintenance plan, where we'll check your system, clean everything and verify that all parts are in good working order. If not, we'll replace them with new ones.
Contact Us Today to Get Started
For decades, One Way Heating & Air Conditioning has been the heating and AC repair services company your neighbors have trusted. Learn why we have a 90% customer return rate! Schedule a free consultation today by calling (310) 212-5554 or filling out our convenient online form.